My name is Marco – I am proud to announce that after 25 years in the making, my book is now published and available, and it has become an immediate #1 BEST-SELLER!
I Am a 55 years old Entrepreneur who (30 years ago) would have flatly refused to have anything to do with – talk about even – anything about the so called "Super-Natural!" Subjects such as: Spirituality, Religion, Life After Death, Reincarnation, UFOs, the Mystery of Creation, Life itself. Back then, I was a totally immersed – in my daily work and family life routine! But then something unexpected happened! A terrible automobile accident where (as I found out later) I actually died – and came back!  And that changed everything! Hence my book!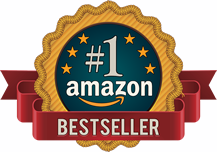 When you become the protagonist of not one but many-many, almost daily "coincidences," and when your Spirit-Guide decides to start talking directly to you for over seven years. And when a Ghost appears right in front of you – in the middle of your living room, not once – not twice, but three times. And when two fully fledged UFOs appear right in front of your vehicle while you and a friend are driving in the forest – paralyzing both you – your friend – and your truck for almost a minute – then everything changes!  You have no choice – although reluctantly, but to allow for the possibility at least, that there is simply more out there – than meets the eye. More than what we can see and touch via our physical body. There has to be! 
And so, after 25 years of incredibly hard work, I recently completed a 400+ pages manuscript.  What follows is a brief synopsis

At age 12 (1972) in my native country of Italy I was the victim of a serious car accident. In that accident I actually died – and came back. Nothing extraordinary happened for roughly ten years. Then at age 23 I moved to Canada. I started a business and had a fairly normal life – until one night I suddenly and unexpectedly found myself in the middle of my first ever OBE (Out Of Body Experience,) during which I was contacted by a spirit.

The weekly "meetings" lasted for a period of about 7 years. "Seth" the spirit, delivered a mountain of information covering the full gamut from Life-Death, God, Spirits, Re-Incarnation, UFOs, The true nature of  the Universe, and so on. At the beginning, I was very reluctant and skeptical, but over time I had to accept the fact that these meetings – and the information he was delivering, were real. So I started penning down the material, and over the years, I have been fighting with the idea of writing a book eventually. Just recently, I finally mustered the courage and did just that.

The book deals with subjects everyone is curious about nowadays – and which have become today's "must know" information. It really clarifies the whole "religion/god/why are we here for" – dilemma – and I do realize that this is no small claim to make. I keep on reminding myself and those who do ask – that the information does not come from me – but from a spirit. I am sure you must be wondering if the spirit is the same Seth you have heard of before, yes he is – for as he said himself – he never made any contracts with Jane Roberts – to speak exclusively to her.

Now, while I waited many years to write the book – mainly for fear of not being able to come across clearly – for as I'm sure you can see – my English is not highly sophisticated, but it turns out (I am told) that what I saw as an "handicap" was instead a blessing. Folks tell me that because of my "unsophisticated" English, they are able to understand the highly complex scientific/religious/spiritual subjects the book endeavors to address – subjects they would've never been able to relate too on their own.  So, whether we wish to call it "channeling," "automatic writing" and so on – the truth of the matter is that I am simply the messenger – Seth the Spirit Guide, is the actual source.
Thank you – I send you Love! Marco Governali P.h.D. (Author)
HAVE A QUESTION FOR SETH?   I Am – Part of Seth's Family of Consciousness! "I am the Tree Trunk – You (Myself and 2,000 Others) are the Branches" Seth declared. 
As such, I am in Constant and Direct Contact With the Greater Entity that is Seth. 
I offer a range of One-on-One – as well as Group Consultations, both Online (Via Skype or WhatsApp), or in person.