HAVE A QUESTION FOR SETH?   "I am the Tree Trunk – You (Myself and 2,000 Others) are my Branches" Seth declared!  Hence, I Am – Part of Seth's Family of Consciousness! As such, I Am in Direct Contact With the Greater Entity that is Seth. I offer a range of One-on-One – as well as Group Consultations, both Online or in person! 
LANGUAGES SPOKEN: English – Italian – Spanish
Click Here For Details – Or To BOOK Your Session!
My name is Marco – Great News!! –  I am proud to announce that after 25 years in the making, my book is now published and available, and it has become an immediate #1 BEST-SELLER!
I Am a 55 years old Entrepreneur who would (30 years ago) have flatly refused to have anything to do with – talk about even – anything about the so called "Super-Natural!" Subjects such as: Spirituality, Religion, Life After Death, Reincarnation, UFOs, the Mystery of Creation, Life itself. Back then I was a totally immersed – in my daily work and family life! But then something unexpected happened! A terrible automobile accident where (as I found out later) I actually died – and came back!  And that changed everything! Hence my book!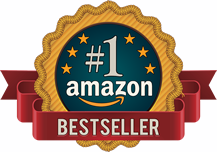 More Great News!! Not only my book became an instant Best Seller, but it has been getting nothing but 5 star reviews. And just today (Sept 19) another hugely important – stellar review. A 5 Star review from Mr Grad Harp, one of the most respected Book Reviewers in the USA.  Here it is verbatim.
⭐⭐⭐⭐⭐ 5 out of 5 stars'- Aware, is the only way everything comes!'
By Grady Harp. HALL OF FAME TOP 100 REVIEWER. On Sept. 18, 2017 –
Title: "It Will Change You" – Book Review.
The biographical data on author Marco Governali in essence presents the content of this rather extraordinary book so well that it bears included on comments about this book. 'At age 12 (1972) in my native country of Italy I was the victim of a serious car accident. In that accident I actually died – and came back. Nothing extraordinary happened for roughly ten years. Then at age 23 I moved to Canada. I started a business and had a fairly normal life – until one night I suddenly and unexpectedly found myself in the middle of my first OBE (Out Of Body Experience,) during which I was contacted by a spirit. The weekly "meetings" lasted for about 7 years. "Seth" the spirit, delivered a mountain of information covering the full gamut from Life-Death, God, Spirits, Re-Incarnation, UFOs, The true nature of the Universe, and so on. At first, I was very reluctant and skeptical, but over time I had to accept the fact that these meetings – and the information he was delivering, were real. So I started penning down the material, and all throughout the years, I've been fighting with the idea of writing a book. Until just recently, I finally mustered the courage – and did just that. The book deals with subjects everyone is curious about nowadays, and have become today's "must know." It really clarifies the whole "religion/god/why are we here for" – dilemma – and I do realize that this is no small claim to make, but I keep on reminding myself and those who do ask, that the information does not come from me – but from a spirit. I am sure you must be wondering if the spirit is the same Seth you have heard of before. Yes he is – for as he said himself – he never made any contracts with Jane Roberts – to speak exclusively to her.'
The time in which we live challenges almost all of our innate notions of there being a right and wrong, a creator or spirit from whom we derive and to whom we will return – whether we elect to name that creator 'God' or the universe. We are left wondering if anything makes sense- the government madness, the terrorism both at home and abroad, the continuation of racism, ageism, gender variation denial, the disparity between the wealthy and the dwindling or non-existent middle class, new nuclear war threats, homeless, wild screams from nature that destroy lives and land and cities – and so forth. Why? What is tomorrow – if it exists at all? If this state of mind disturbs, then read this book.
Marco Governali, PhD offers a book to change that level of terror, of thinking, of wondering if it all makes sense. To dissect this book in an attempt to convince others of its value would in many ways detract from the experience of discover. It is sufficient to share some potent quotations: 'The artist painted within, not without! The painting, the canvas and the Artist, are therefore one and the same! Hence the energy and vitality of the Universe came from within. And though at that point still invisible, the moment the Creator conceived it, the Universe became alive. Thus, no actual "place" or "space" exists nor is needed, for the Universe to materialize, grow or expand into. The Universe only exists "in a thought state," more precisely, "A Spiritual Realm in the Creator's mind.'" Or another moment of truth – 'All-That-Is, is simply 'imagining' all of this, thus, you are simply put, being imagined!'
This book is a life changing journey, one that offers inner understanding to many of the questions about which we rarely dare to address. Highly Recommended. Grady Harp, September 17
I voluntarily reviewed a complimentary copy of this book.